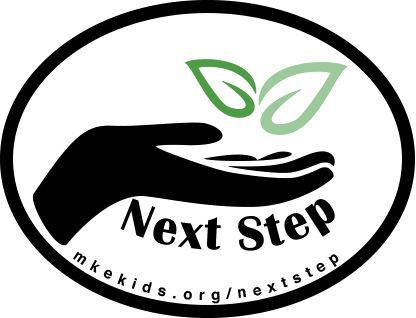 ---
2545 N. 29th Street  |  Milwaukee, WI 53210 |  (414) 209-3631 (main) | help@nextstepclinic.org | (414) 488-0057 (fax)
---
There are not enough resources in Milwaukee to meet the needs of our young children. This has led to late diagnosis, misdiagnosis, long waits for evaluation, and travel outside of the City of Milwaukee to access services. The Next Step Clinic was developed as another option for families to receive the developmental services they need, where they live, work, and play. The Next Step Clinic is a partnership between Mental Health America of Wisconsin, Marquette University, the Milwaukee Coalition for Children's Mental Health, and Next Door, Inc. along with many other partners. It is led by our Community Advisory Board (CAB), a group of parents, caregivers, advocates, and others who are passionate about changing how we provide services to better meet the needs of our community's children. The CAB guides the decisions we make on the services we provide and how we provide them.
Clinic Services
The Next Step Clinic is a mental and developmental health clinic for families with young children. Please contact us to get more information about available services for you and your child. The services we currently provide are:
Family Navigation for Autism

Family Navigation is a short-term service to help parents and caregivers navigate the pathway from developmental screening through assessment and referral for services. We provide Family Navigation services for parents/caregivers of children in need of an Autism Spectrum Disorder (ASD) assessment.

The main purpose of Family Navigation is to:
a) Help you feel comfortable with the Autism assessment process at the clinic,
b) Answer your questions and help you learn more about your child's diagnosis, and
c) Help you access appropriate treatment and other supportive services after the assessment.and stay with them as needed through the assessment process.

Should you want to utilize these services, our Family Navigators can be with you through your entire experience at the Next Step Clinic, and also support you once your child has been diagnosed, to help you connect to the necessary ASD-related services and benefits.

Developmental and Autism Spectrum Disorder Assessment

The Next Step Clinic offers comprehensive medical evaluation for Autism Spectrum Disorder (ASD) and developmental assessments for children 15 months to 10 years of age. These services are provided by a trained, licensed clinician and one of our students, and can be coordinated by your Family Navigator. We will talk to you first about what to expect and be sure to answer any questions you have.

Therapeutic Services for Children

The Next Step Clinic is currently offering therapies for children aged 12 months to 6 years of age. Young children in therapy services benefit from working with both the therapist and their parent/caregiver. We are currently offering:
- Parent-Child Interaction Therapy (PCIT) for children 2 through 6 years old, and
- Early Start Denver Model (ESDM) for toddler and preschool children.

Please ask us for more information about what is available for you and your child!

Please note that we do not offer Applied Behavior Analysis (ABA) at the Next Step Clinic. We are happy to refer you out for that service should you decide it is a good fit for your child.

Parent/Caregiver Groups

We are offering in-person and virtual groups to provide support and resources for parents of children who have received Next Step Clinic services. These groups are free, and are a great way to connect with other parents and caregivers with similar experiences. Please ask us about our group schedule!
Referral Process:
If you are a concerned parent/caregiver, please call us at 414-209-3631 or email us at help@nextstepclinic.org. Let us know your name, the age of your child and  any concerns you may have. Please be sure to share your phone number and best time to contact you. If you know what services you are looking for, let us know that, too. To self-refer your child to the Next Step Clinic, download and fill out our referral form and email it to us at help@nextstepclinic.org.
If you are a medical or other service provider, and would like to make a referral, it is very important that the family is aware of this referral and consents to the referral being made. Once you have discussed the referral with them, please download and fill out our referral form. If you would like us to contact you once we've initiated services, please have the child's parent/caregiver complete our Release of Information form. Please email both forms to us at help@nextstepclinic.org or fax to 414-488-0057.
The Next Step Clinic is an outpatient clinic of Mental Health America of Wisconsin, in partnership with Marquette University. We are funded by a 2019 grant award through the Marquette University President's Challenge, in collaboration with Johnson Controls. Some services and equipment have been funded in part by the Advancing a Healthier Wisconsin Endowment at the Medical College of Wisconsin, the Funders' Collaborative at the Greater Milwaukee Foundation/Milwaukee Succeeds, United Way of Greater Milwaukee and Waukesha County, and the Stackner Foundation. We are grateful for their support and commitment to Milwaukee's children.