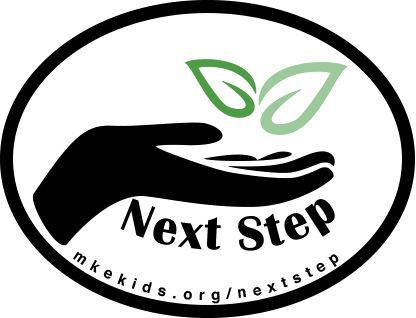 ---
2545 N. 29th Street  |  Milwaukee, WI 53210 |  (414) 209-3631 (main) | help@nextstepclinic.org | (414) 488-0057 (fax)
---
The Next Step Clinic is hiring! We are looking for a new team member to provide Family Navigation services to families being served through the clinic. The job description is below.
If you are interested in applying, please send the following to us:
Either a completed application form (below) or your updated resume
A one page cover letter that gives us a little more information about you, your experience, why you're interested in the position, and anything else that you think would be helpful for us to know, based on the job description.
Send both documents as attachments to help@nextstepclinic.org. Please type "Family Navigator Position" in the subject line.
---
There are not enough resources in Milwaukee to meet the needs of our young children. This has led to late diagnosis, misdiagnosis, long waits for evaluation, and travel outside of the City of Milwaukee to access services. The Next Step Clinic was developed as another option for families to receive the developmental services they need, in a location that is close to where they live, work, and play. The Next Step Clinic is a partnership between Mental Health America of Wisconsin, Marquette University, the Milwaukee Coalition for Children's Mental Health, and Next Door, Inc. along with many other partners. It is led by our Community Advisory Board (CAB), a group of parents, caregivers, advocates, and others who are passionate about changing how we provide services to better meet the needs of our community's children. The CAB guides the decisions we make on the services we provide and how we provide them.
Clinic Services
The Next Step Clinic is a mental and developmental health clinic for families with young children. Please contact us to get more information about available services for you and your child. The services we currently provide are:
Family Navigation for Autism

Family Navigation is a short-term service to help parents and caregivers navigate the pathway from developmental screening through assessment and referral for services. We provide Family Navigation services for parents/caregivers of children in need of an Autism Spectrum Disorder (ASD) assessment.

The main purpose of Family Navigation is to:
a) Help you feel comfortable with the Autism assessment process at the clinic,
b) Answer your questions and help you learn more about your child's diagnosis, and
c) Help you access appropriate treatment and other supportive services after the assessment.and stay with them as needed through the assessment process.

Should you want to utilize these services, our Family Navigators can be with you through your entire experience at the Next Step Clinic, and also support you once your child has been diagnosed, to help you connect to the necessary ASD-related services and benefits.

Developmental and Autism Spectrum Disorder Assessment

The Next Step Clinic offers comprehensive medical evaluation for Autism Spectrum Disorder (ASD) and developmental assessments for children 15 months to 10 years of age. These services are provided by a trained, licensed clinician and one of our students, and can be coordinated by your Family Navigator. We will talk to you first about what to expect and be sure to answer any questions you have.

Therapeutic Services for Children

The Next Step Clinic is currently offering therapies for children aged 12 months to 6 years of age. Young children in therapy services benefit from working with both the therapist and their parent/caregiver. We are currently offering:
- Parent-Child Interaction Therapy (PCIT) for children 2 through 6 years old, and
- Early Start Denver Model (ESDM) for toddler and preschool children.

Please ask us for more information about what is available for you and your child!

Please note that we do not provide intensive in-home therapies such as Applied Behavior Analysis (ABA) at the Next Step Clinic. We are happy to refer you out for that service should you decide it is a good fit for your child.

These therapies include Applied Behavioral Analysis and others such as Occupational Therapy or Speech Therapy. When your child receives an assessment at the Next Step Clinic, your Family Navigator will help connect you to the services that are right for your child and your family.

If you would like to know what is available in the Milwaukee area, please scroll down for links to up-to-date Autism resources, or contact us directly if you have specific questions.
---
Referral Process:
If you are a concerned parent/caregiver, please call us at 414-209-3631 or email us at help@nextstepclinic.org. Let us know your name, the age of your child and any concerns you may have. Please be sure to share your phone number and best time to contact you. If you know what services you are looking for, let us know that, too. To self-refer your child to the Next Step Clinic, download and fill out our referral form and email it to us at help@nextstepclinic.org.
If you are a medical or other service provider, and would like to make a referral, you can also use the forms below. Once you have discussed the referral with the family and have their permission to do so, please download and fill out our referral form. We also require a signed Release of Information form be signed by the parent/caregiver and submitted with the referral form. Please email both forms to us at help@nextstepclinic.org or fax to 414-488-0057.
Providers please note: How you make the referral is as important as the referral itself. Have a conversation with the parent/caregiver about your concerns and their options for screening and assessment before you make the referral. When the family consents to the referral and is part of the process, they are more likely to follow up with us when we reach out. Please contact us at the email above if you'd like some support in having these sometimes difficult conversations.
---
Resources from our Partners:
The Autism Society of Southeastern Wisconsin (ASSEW) offers a ton of resources for parents, caregivers, advocates, and providers alike. Contact them at (414) 988-1260 or visit their website at www.assew.org for more information about Autism Spectrum Disorder, supports and services in your area.
The Southeast Regional Center - Children and Youth with Special Health Care Needs: The Southeast Regional Center is here to provide support to parents and caregivers of children with special health care needs, including Autism. Children from birth through age 21 qualify if they live with a physical, developmental, behavioral or emotional condition that has lasted over a year, or will last that long. Services are for those who require more health or educational services than other children their same age. You can reach them at (800) 234-KIDS (5437) or online at www.southeastregionalcenter.org.
Milwaukee County's Disability Services Division has a website offering information about county-run programs, benefits, and services for children with disabilities. You can find more information here, or call the Children's Resource and Referral Line at (414) 289-6799.
Disability Rights Wisconsin is a leader in helping advocate for the rights of people with disabilities, and have an office in Milwaukee. They can help you and your child with navigating complex issues with education, access to services and benefits, and many other supports. You can reach them at (800) 928-8778, email them at info@drwi.org, or check out their website at www.disabilityrightswi.org.
WI FACETS offers parents resources in special education and other related topics. They offer one-on-one support, advocacy, training, and resources for families of children with special needs. You can reach them at (877) 374-0511 or go online at www.wifacets.org.
And don't forget that IMPACT 2-1-1 is a free, regional resource with 24-hour staff that can help you access specific resources for you and your child. Simply dial 211 or go online at www.impactinc.org/impact-211.
Psst! If you've found us, but you're outside of the Southeastern Wisconsin area, call the Wisconsin First Step Hotline at (800) 642-7837 or visit www.mch-hotlines.org for 24-hour information and referral assistance. For state and county-funded services outside of Milwaukee County, visit the WI Department of Health Services website for services, benefits and programs available to children with delays and disabilities.Visit them at www.dhs.wisconsin.gov/children/index.htm.
---
---
Many thanks to our funders: We are forever grateful for our funders who have made this clinic possible. We were initially funded by a 2019 grant award through the Marquette University President's Challenge, in collaboration with Johnson Controls. Additional services, space, and equipment have been funded in part by the Advancing a Healthier Wisconsin Endowment at the Medical College of Wisconsin, the Funders' Collaborative at the Greater Milwaukee Foundation/Milwaukee Succeeds, United Way of Greater Milwaukee and Waukesha County, the Greater Milwaukee Foundation, and the Stackner Foundation. This also wouldn't be possible without our partnership with Next Door, Inc., where the clinic is located. To all of our funders and partners, thank you for your support and your commitment to Milwaukee's children.
---

---