About CCMH
The Milwaukee Coalition for Children's Mental Health (CCMH) was founded in 2015 to bring people together to support children's mental health and well-being in the city of Milwaukee. We are a group of passionate mental health champions, including representatives of local and statewide organizations, faith communities, and other initiatives.
Our members include front-line workers, such as community health workers and family navigators, mental health and medical clinicians, academics, and parents, grandparents, and other caregivers.
Importantly, many of our members identify as a person with lived experience: someone who is currently living with mental illness, has experienced a previous mental health disorder or trauma, and/or someone who is parent or caregiver to someone who has experienced trauma, developmental delays, and/or mental health concerns.
Our Mission
The overarching goal of CCMH is to improve the mental health of children aged 0 - 8 and their families in the City of Milwaukee. We prioritize tackling disparities in child developmental outcomes - the unfair differences in access to services based on where families live, the color of their skin, or how much money they have.
We connect caregivers, service providers and decision-makers to share resources, build relationships, and advocate for what's needed to best support our children. 
We share knowledge and skills to build the capacity of everyone who intersects with the life of a young child. 
We elevate the voice of people with lived experience as important input on what works for children and families.
We do this to strengthen the "village" that it takes to help a child grow.
Our Purpose
We welcome everyone to join us in building upon the strengths of our families, communities, and systems of care to promote the best outcomes for our kids' mental and developmental well-being.
Our Values
Our values are an important part of how we do our work. We believe in:
Empathy and respect for the dignity of all people
Fair access to quality resources and services
An awareness that parents and families in Milwaukee have unique experiences and their voices must be heard
Inclusion of the diversity of our Milwaukee community
A commitment to our diverse experiences and collective skills in informing our decisions and creating innovative solutions 
Active participation in building a community full of nurturing relationships and other protective factors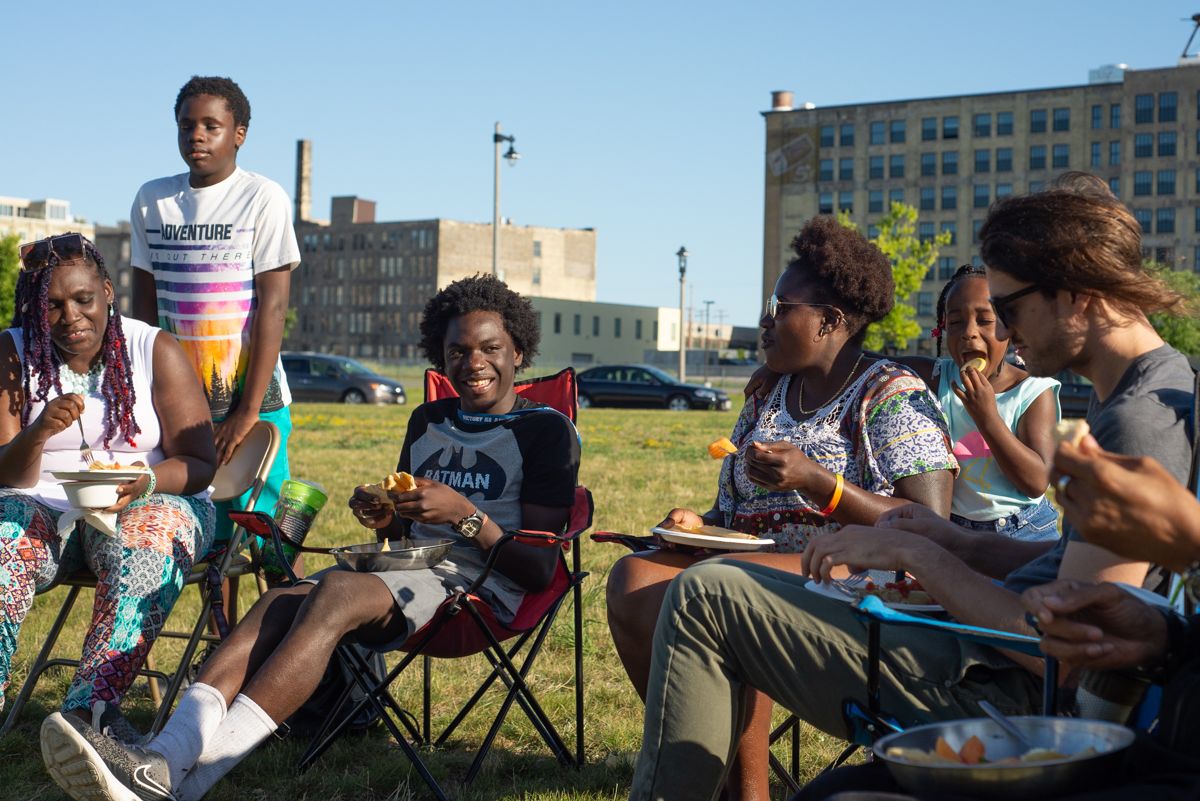 How We Are Different
The Coalition's motto is that we are "Inclusively Embracing, Collaboratively Learning, and Compassionately Understanding." 
Systems are designed to get the results we see. When those results include unfair differences based on race, then we know racism is part of the design of the system. As a Coalition, we focus on doing things differently in order to achieve racial equity, so that all kids are healthy. We model and advocate for these changes in other systems.
Here are some ways we do things differently:
Our Funding
The Milwaukee Coalition for Children's Mental Health first came together in 2015 with leadership from Mental Health America (MHA) of Wisconsin and with funding from the Advancing a Healthier Wisconsin Endowment (AHW) at the Medical College of Wisconsin (MCW). The Coalition is primarily funded by AHW through June of 2024. We have also received funding for some of our work through the Kelben Foundation, the Milwaukee Succeeds Funders' Collaborative, and the REDIRECT (Research in Early childhood Development by Improving Resiliency and EQuiTy) Project at MCW. Our aim is to sustain the Coalition far beyond that date, through our strong partnerships and with your help.