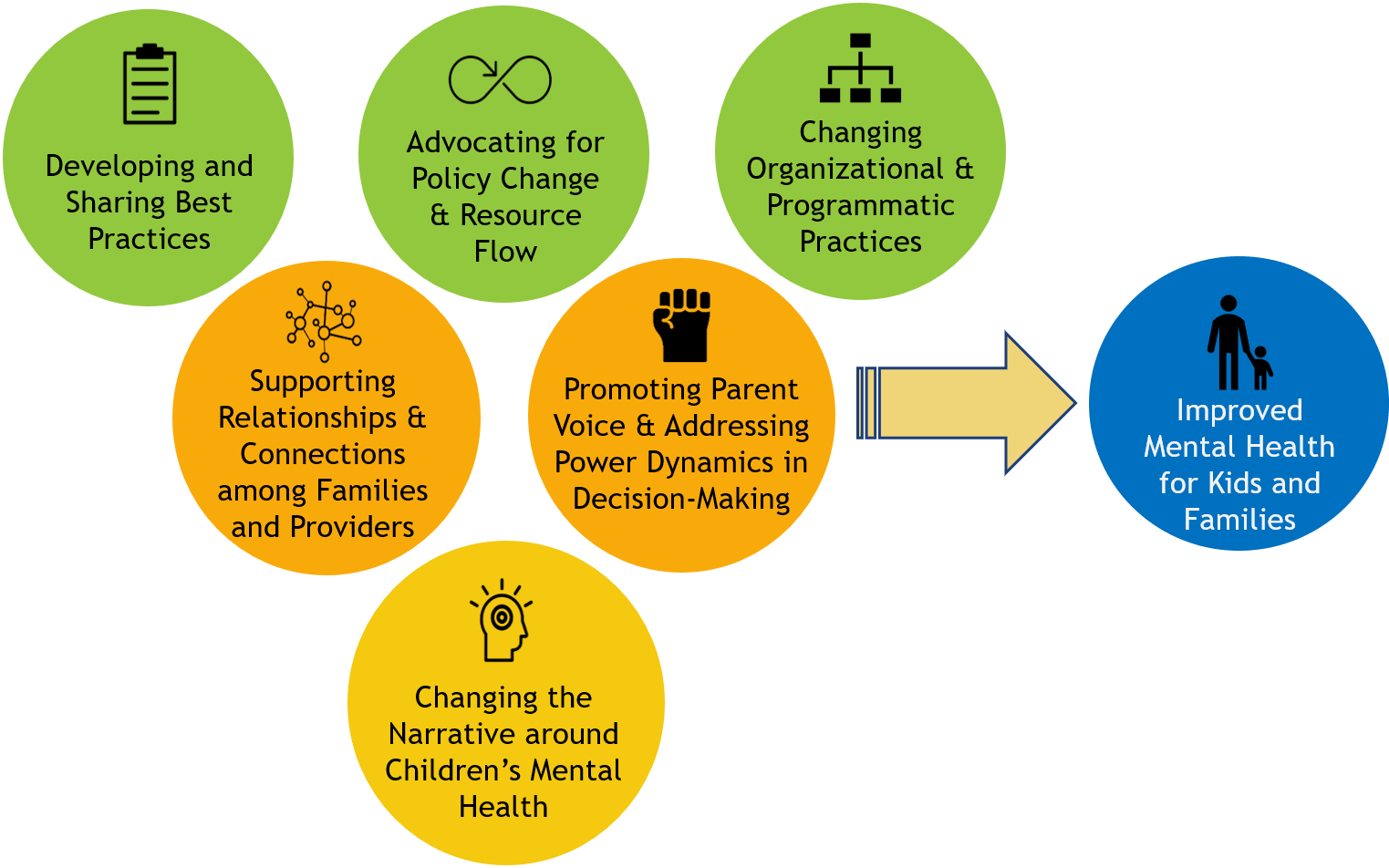 We are excited about our strategies for systems change:
Support and promote Community Health Workers (CHWs) and people with lived experience to advocate for systems change and help families navigate culturally-relevant services

(Power Dynamics, Policy Advocacy, Relationships/Connections, Narrative Change)

Create and implement a wide range of opportunities for different audiences to enhance awareness and knowledge of what affects child and family mental health

(Narrative Change, Sharing Best Practices, Relationships/Connections)

Promote the building of healthy young brains by targeting unfair differences in early identification and improving access to early intervention service

(Changing Practices, Developing & Sharing Best Practices, Resource Flow Change)
The most important part of this work is to follow--not lead--families that have experienced trauma and mental health concerns. When families, providers, and decision-makers are connected and listening to one another, new possibilities emerge. We want groups to invest in what our families say are supporting Milwaukee children in their first eight years. What's best for children in Milwaukee comes when groups move together to follow families as they lead the way. 
Our current initiatives map onto our strategies and work together toward a Milwaukee full of thriving families: